Award Winning Real Ales
Enjoy our award winning Real Ales in our National Award winning club. Served with care and a smile. Great prices on all our drinks.
Wortley Mens Club & Institute is an award winning club in the heart of the Yorkshire Countryside.
Winner of the 2015 CAMRA National Club of the Year, the club is a members club but is open to all.
Bar discounts available if you show your card
Great place with fantastic people and a great selection of real Ale
The club itself is warm and welcoming. The committee and staff very friendly. The service fantastic. The beverages top quality.
Darron Woodward
Absolutely fantastic beer festival we appreciate all hard work into making a fantastic weekend
Lorraine Down
Teresa, Nigel & team are friendly welcoming and the real fire gives it a cosy feel.
Tracy Bodenham
Fantastic club friendly and great real ale
Phil James
Remember, if you have a Blue Light Card, you can enjoy the Members' prices.
The Committee are always happy to say hello and tell you everything about the area
For the best quiz around come and pit your whits against our quiz-master, Carl Broadhurst.
Luke Combs
New song I wrote yesterday with Brent Cobb and Rob Snyder called "Six Feet Apart." It's about the current times and us looking forward to the day all of this is over. I hope y'all like it.

Here's our latest newsletter, we will be opening at 1400 tomorrow (we will have temporary opening hours in place, they are at the end of the newsletter)

There's going to be some changes and it may not be easy but let's try and get through this together

https://t.co/MGWn0GL9Oc

We're looking at opening on the 4Th July, how that looks we will let you know

We have several meetings this week to try and sort that out

Rest assured we want to get up and running and all you lovely folks back as soon as possible

I have no allegiance to this paper or staff but a Yorkshire paper has won "the most trusted newspaper in Britain"

In the current climate it's nice to see "proper" jornalism not clickbait

We will continue to have it in the club

Well done @JayMitchinson and all your staff 👏🏻 https://t.co/sSLGJxyaxI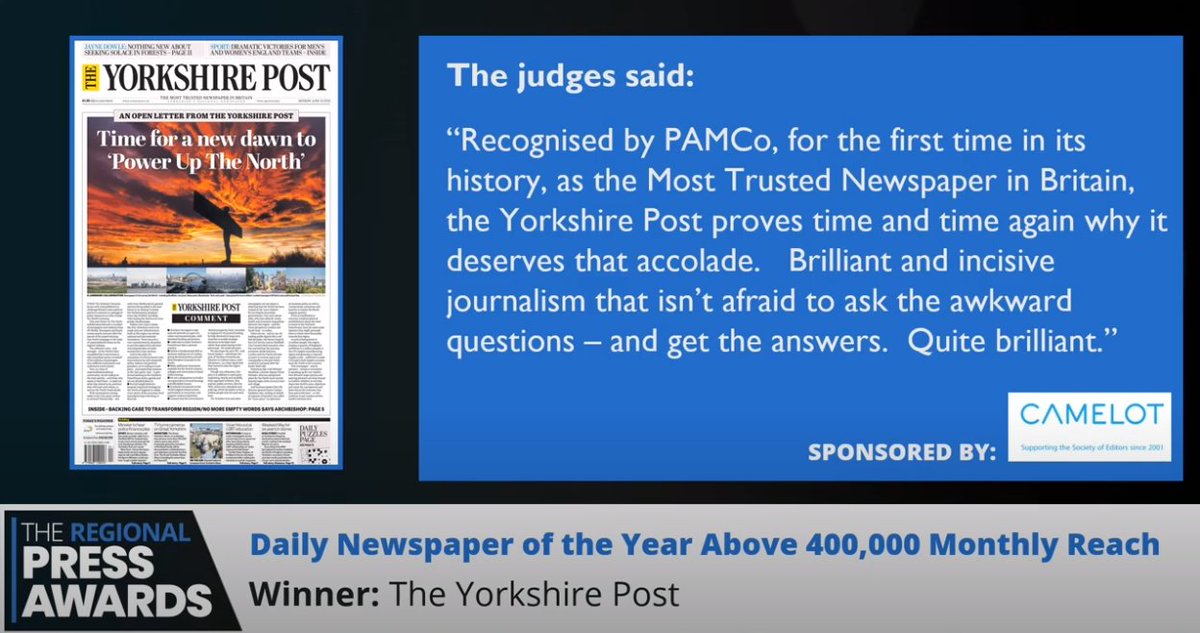 James Mitchinson
@JayMitchinson
This just happened and I've just cried. You've no idea what this means to me. To us. We don't get massive audiences online for TYP because we do things differently. As well as being a victory for the team I'm privileged to lead, this is a victory for trusted, quality journalism.
https://t.co/4BoUJw0Llc