Award Winning Real Ales
Enjoy our award winning Real Ales in our National Award winning club. Served with care and a smile. Great prices on all our drinks.
Wortley Mens Club & Institute is an award winning club in the heart of the Yorkshire Countryside.
Winner of the 2015 CAMRA National Club of the Year, the club is a members club but is open to all.
Bar discounts available if you show your card
Great place with fantastic people and a great selection of real Ale
The club itself is warm and welcoming. The committee and staff very friendly. The service fantastic. The beverages top quality.
Darron Woodward
Absolutely fantastic beer festival we appreciate all hard work into making a fantastic weekend
Lorraine Down
Teresa, Nigel & team are friendly welcoming and the real fire gives it a cosy feel.
Tracy Bodenham
Fantastic club friendly and great real ale
Phil James
Eat in or Takeaway Fish & Chips every Friday.
Wortley RUFC's annual Roll in the Mud is a friendly game of rugby played on New Year's Eve.
Throw on your glad rags and join us to bring in the new year.
Warning
: Creating default object from empty value in
/home/customer/www/wortleymensclub.co.uk/public_html/wp-content/plugins/feed-them-social/feeds/facebook/class-fts-facebook-feed.php
on line
428

Warning: Invalid argument supplied for foreach() in /home/customer/www/wortleymensclub.co.uk/public_html/wp-content/plugins/feed-them-social/feeds/facebook/class-fts-facebook-feed.php on line 1821

Warning: Invalid argument supplied for foreach() in /home/customer/www/wortleymensclub.co.uk/public_html/wp-content/plugins/feed-them-social/feeds/facebook/class-fts-facebook-feed.php on line 662

Warning: Invalid argument supplied for foreach() in /home/customer/www/wortleymensclub.co.uk/public_html/wp-content/plugins/feed-them-social/feeds/facebook/class-fts-facebook-feed.php on line 673

Folks, as it currently stands we are aiming to reopen at 1400 this coming Monday 22Nd Nov after the club has had a thorough clean and general tidy up

Thanks for all your patience 😊👍
Folks we have taken the tough decisions to close for a few days, we appreciate this is very short notice but we have had an outbreak of covid amongst our staff and we want to keep our customers safe and quite simply cannot staff the club safely at this time

Sorry 😞 https://t.co/52lNZpAT0V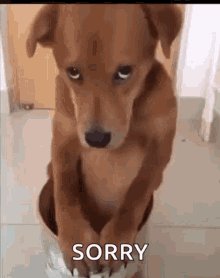 A few changes have been made while we've been closed, we can't wait to welcome you all back on the 17Th and we hope you like what we've done (and are doing) https://t.co/nRiPIV8CgW